Voice Communication Systems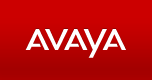 Nu-TEL Communications proudly offers the Avaya IP Office as the ONLY phone system we sell!  All of our technicians are trained in every aspect of this powerful business communications system.  With a great depth of experience since the IPO's inception, Nu-TEL can implement an Avaya IP Office solution anywhere in the USA.
To download the Avaya IP Office brochure, click here.

Request Information
We could bore you with a bunch of words about how great the Avaya IP Office is, but we don't want to waste your time.  Give us a call to discuss your specific needs and discover how this powerful system might be right for your company.  Call 888-466-8835 or take a moment to fill out the form below.
Please answer a few questions about your company's needs for a new phone system. The Avaya IP Office is a highly customizable system with many features and add-on applications.  We won't shoot you back a quote without asking a lot of questions first!  We just need a place to start.