Video Solutions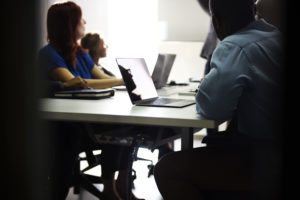 Video Conferencing
With IP technology, face-to-face communications through video conferencing is a very cost-effective solution for meetings. Nu-TEL can help you choose the best solution for your company, whether it be a full room conferencing system, webcams, or IP enabled telephones with built-in cameras.
Voice/video door entry systems
Door phones, integrated with the communications system, offer companies an easy way to see who is at the door right from a desktop computer or mobile device. Nu-TEL has integrated several door phones into the Avaya IP Office and IPX VoiceROUTER systems for our clients.
IP Cameras
In today's world of 4K video, we expect high-resolution video images for our IP camera systems. The older analog coaxial technology just doesn't cut it anymore. With advancements in IP camera technology and cost reductions, these systems are more affordable than you may think.
Network Video Recorders (NVR)
These storage devices provide companies the ability to save IP camera video for later review. As internet connection speeds increase, and storage costs decrease, these network video recorders can be deployed on-site or off-site. Nu-TEL can assist you in choosing the right solution.